Silver Version
$73.50

plus shipping

(see below)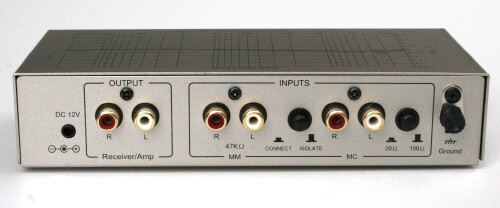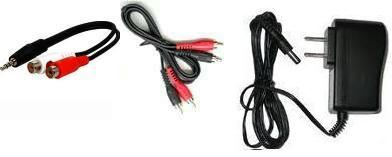 We include free of charge a stereo patch cord
(for connection to a receiver or minisystem)
and a mini-plug adaptor for use with computers.
The AC adapttor is also included.
If connecting to a computer, simply substitute it in the diagram for the amp/receiver shown below. Use the sound card's LINE INPUT jack,
NOT
the MIC IN. Click on the diagram to see a larger version.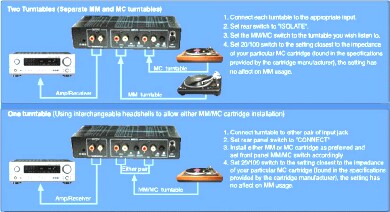 Any of the following labelled amplifier/receiver/minisystem input jacks can be used;
AUX, TAPE IN/PLAY, LINE IN, CD, TUNER, MD (MiniDisc), VIDEO or DVD
(use the L&R
AUDIO
jacks so labelled; ignore the actual
yellow
VIDEO
jack if present).